Bits, bits, & More BITS? What's going on?
Exactly WHAT are they?
Bitcoin
is a
cryptocurrency
and a
payment system
[14]
:3
invented by an unidentified programmer, or group of programmers, under the name of
Satoshi Nakamoto
.......
The system is
peer-to-peer
and transactions take place between users directly, without an intermediary.
[14]
:4
These transactions are verified by network
nodes
and recorded in a public
distributed ledger
called the
blockchain
,
[18]
which uses bitcoin as its
unit of account
. Since the system works without a central repository or single administrator, the
U.S. Treasury
categorizes bitcoin as a decentralized
virtual currency
............
Bitcoins are created as a reward in a competition in which users offer their computing power to verify and record bitcoin transactions into the blockchain. This activity is referred to as
mining
and successful miners are rewarded with transaction fees and newly created "bitcoins"!
Now you can easily, "Passively" mine bitcoin using your
Google Chrome Browser with the CryptoTab, available in your Chrome Web Store!
BitCoin: is a new "Virtual Currency"! These things are amazing! You can go to websites like "COIN POT",
sign up for FREE
, and just start "mining" as they call it, using your internet browser. But first , before you mine the coin, you'll need to have a "Virtual Wallet" to keep your bitcoins in so, if you don't already, here's a link to
get a FREE account
set up. BUT FIRST!! Get a pen a paper, you will get information that will only be shown ONCE, at registration, so be "ready"!
I've found (10)"Ten" different online resources for your virtual wallet, and i'll post links to each below:
*To keep your funds 100% protected from online threats, I recommend having at least TWO USB storage devices to dedicate to your "virtual currency" journey.
**Keep in mind,
YOU are responsible for your wallet addresses, they are only given once
, so a tip would be to create a "white sheet"/Plain Paper copy and copy down your account information.
***
What is the difference between a wallet ID and a bitcoin address?
BLOCKCHAIN
2.
XAPO
3.
COINBASE
4.
BLOCK
5.
AIRBITZ
6.
BITGO
7.
BLOCKTRAIL
8.
MYCELIUM
9
BITCOIN TRE ZOR
10.
LEDGER WALLET
**11. Bonus!
COINPOT
*Once you make a "transaction" or event, be sure to "VERIFY" it!
But there are "MANY OTHER" ways to earn bitcoins!...Many sites have what are called "Faucets".
They "Drip" you out a tiny amount of BitCoins to give you something to bid/make transactions with.
But "BE CAREFUL" having too much fun, you can easily loose your satoshis!
There's even "games" you can play online, on your tablets, and smartphones.
Many even have social network connections so you can invite your friends to join.

Want to get paid "Automatic" bitcoin? At this site, you can invest as little as $1 and earn a 25% ROI daily! check it out, it's by Invitation Only!!.. so you just got some "Goodies" with this one...Congrats for continuing to read on...
~Want to do odd tasks online and get paid, in your spare time? check out Grindabuck!!! --> Sign up to Grindabuck today!
Keep scrolling...there's more!..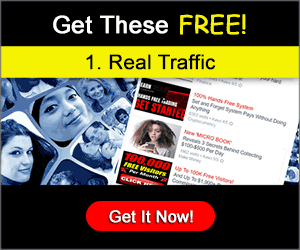 Big Tips
... Once you have your accounts set up to start mining the bitcoins or satoshi's... a great way to earn some referral bonuses, is to join a traffic exchange site. Don't overwhelm yourself by trying to join as many as possible...
ALTHOUGH
...the more the merrier! =$$
Traffic Exchanges are a nice way to gain a LOT of traffic for a small amount of work. Generally speaking, Traffic Exchanges will require you to surf Normally, or view other member's sites for credits. The best way to use Traffic Exchanges is to focus on just a few different exchanges and surf as much as you possibly can each day. At the end of the day, assign the traffic credits that you've earned to your campaigns. Makes sense right! No need to keep letting those credits build up...USE them right away, you could be earning sign-ups in your sleep! No better feeling like waking up to money!